GHW Pet Followers
has been added to the server.
This plugin allows players to have pets that follow them. Pets go away upon death. Only 1 pet at a time. Pets are not shootable.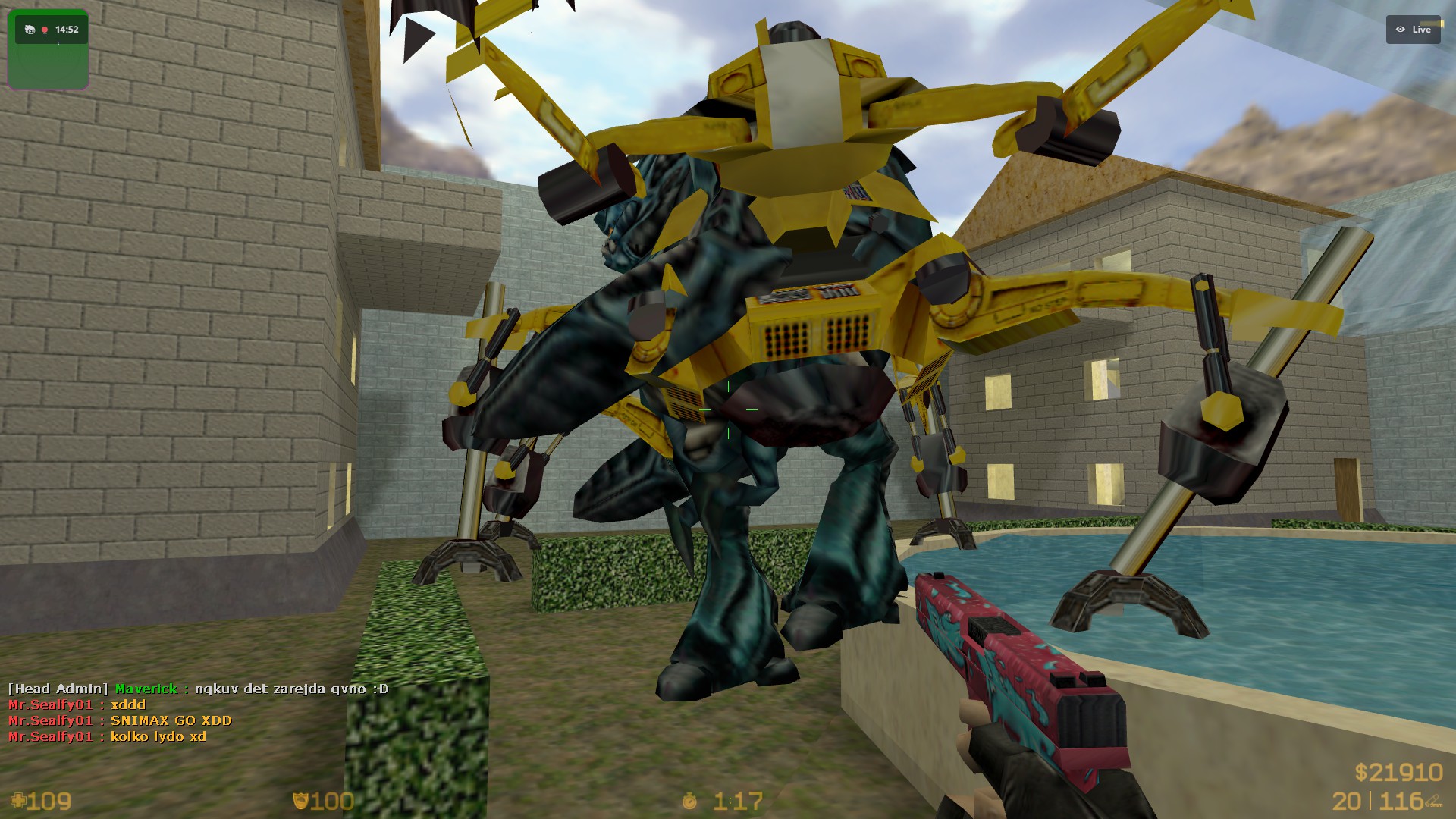 Commands:
say /pet [Pet Name]
If a pet name isn't provided, it will give a random pet.
say /nopet
Removes your current pet.
amx_pets
Brings up a menu to change pets to On/Admin Only/Off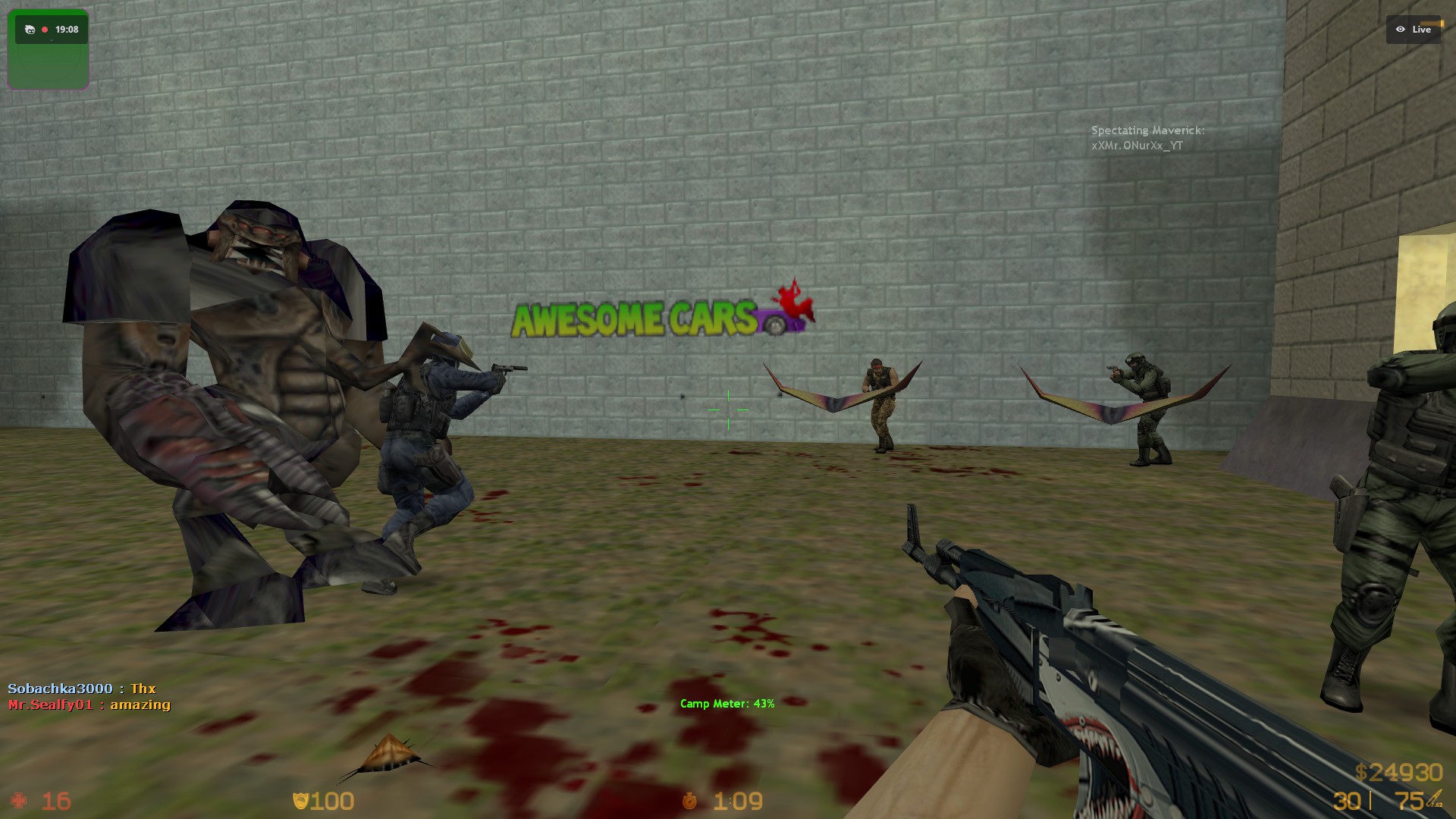 Pet Types / Names:
Headcrab
Rat
Bat
Frog
Floater
Cockroach
Hyper Bat
Mom
Grunt
Fish
Baby Headcrab
Cockroach
Gargantuan
Bull Squid
Hound Eye
Loading Machine
Controller
Hope you like the new addition to the server.