Search found 511 matches
by Maverick

Sun Mar 18, 2018 1:23 pm
Forum: Suggestions
Topic: Boost Schedule
Replies: 45
Views: 1214
The Apostle

wrote:

↑

Sun Mar 18, 2018 12:55 pm

I boost server
Awesome!
I watched the video and yes he definitely had a wallhack. Banned him for 10 days.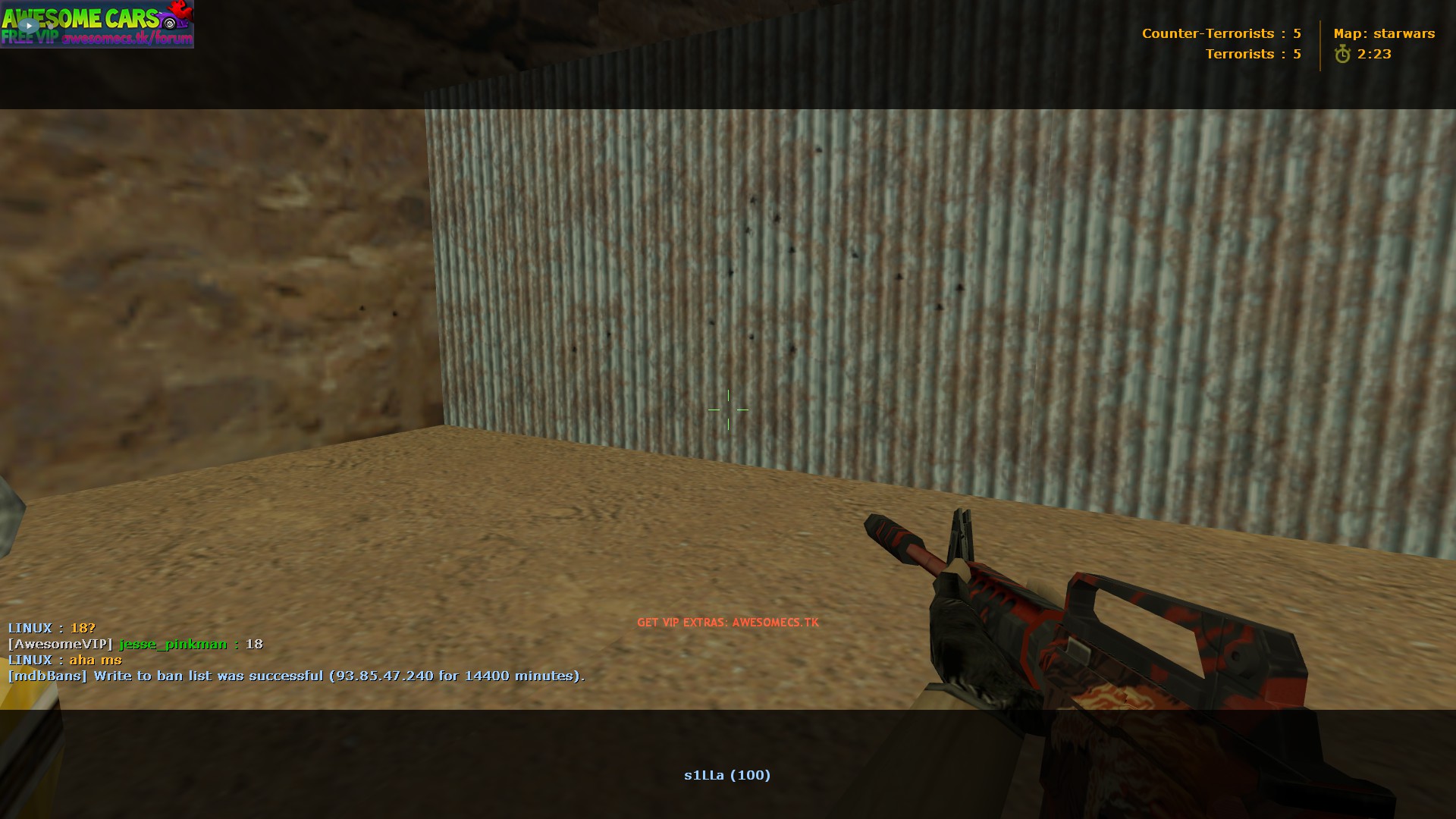 Nothing I can do to help you, the server is pretty much same as before, I even tried to remove those new skins, but if you still can't join then too bad. Maybe try another cs who know what will help you.
by Maverick

Sun Mar 18, 2018 9:16 am
Forum: Cafeteria
Replies: 11
Views: 192
Unturned with Saad and Nojarq, witness the creation of this epic meme.
Reinstall your cs and try again.
Try next map and tell if would work.
Do you think this is the real reason?
If yes I will disable them tomorrow, so you can test out.
by Maverick

Wed Mar 14, 2018 12:21 pm
Forum: Cafeteria
Topic: Maverick Hacker
Replies: 7
Views: 111
Not so much of a hacker, but still great strunt
Try to redownload all needed files from the server.
by Maverick

Mon Mar 12, 2018 6:36 am
Forum: Creative
Replies: 1
Views: 45
Truly amazing piece of art.