Search found 358 matches
by Maverick

Wed Jan 17, 2018 10:38 am
Forum: Help
Replies: 2
Views: 10
by Maverick

Tue Jan 16, 2018 12:10 pm
Forum: Help
Topic: How to take SCREENSHOT in CS
Replies: 3
Views: 28
So much more professional now I am impressed.
by Maverick

Mon Jan 15, 2018 8:23 pm
Forum: Creative
Replies: 11
Views: 203
Thank you, it works perfect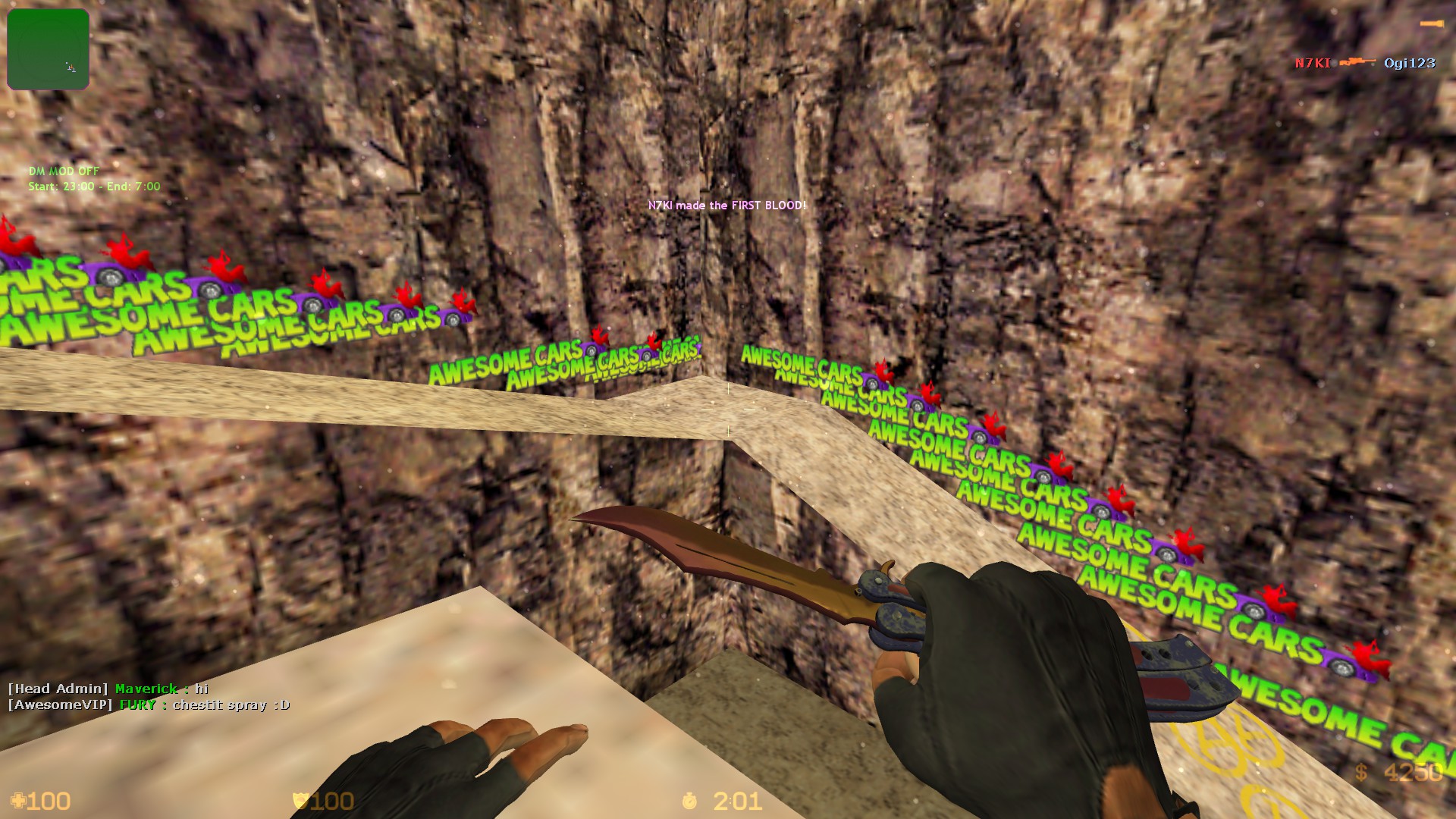 I request the VIPs to stay outta this matter it's a matter which admins have to work on. Every user is valuable and his opinion is important to us and it will be taken into account by us the admins. I get what you mean, but there is no way we to restrict or somehow to ignore what other people have ...
It will be punished as soon as I or some admin see it on the server as you have not given his IP. Also, I would like to request when someone is reported on the forum for swearing make his punishment last longer like at least a day or two up to a week in order the report on the forum to make sense. ;)
by Maverick

Mon Jan 15, 2018 5:52 am
Forum: Suggestions
Topic: Fantastic suggestion
Replies: 4
Views: 57
Okay, for now, I disabled kicking and the plugin for auto team balance.
by Maverick

Mon Jan 15, 2018 5:46 am
Forum: VIP Application
Topic: Mr.PlaYeR
Replies: 10
Views: 106
Well first of all guys don't attack him like that, maybe he had a mistake in the VIP application! Second - yes, he is friendly and active in the server, but he isn't in the forum or forum chat! So I can say it like that: Mr.Player, start taking a part and being active in forum chat, play more 1-2 m...
by Maverick

Sun Jan 14, 2018 4:58 pm
Forum: VIP Application
Topic: DeserT EagLe-WaLkeR
Replies: 5
Views: 54
Agree, try to be more active on the server and on the forum too.
by Maverick

Sun Jan 14, 2018 4:49 pm
Forum: Suggestions
Topic: Boost Schedule
Replies: 40
Views: 647
News from Gametracker.rs Due to the recent changes in the GameTracker.com site rules where they have introduced banning enhanced servers, we are forced to hide the boost for all servers to protect our clients. Only owners can see the list of boosts on their server. If you want, you can turn off the ...